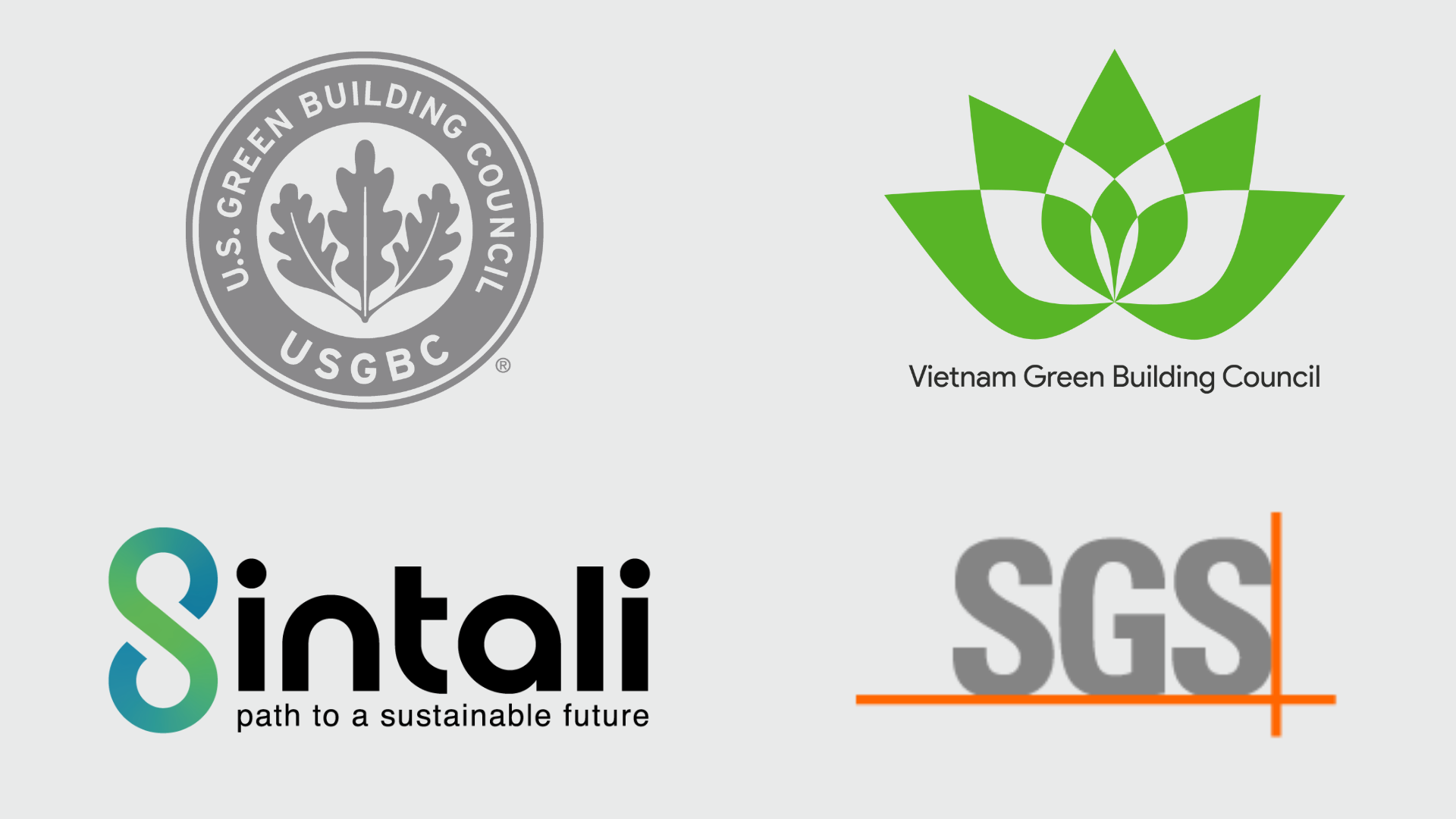 We believe collaboration is essential in driving ambitious sustainable development
ISD Engineering becomes a member and partner with:
US Green Building Council (USGBC) for LEED Certification
Vietnam Green Building Council (VGBC) for LOTUS Certification
Sintali – SGS for EDGE Certification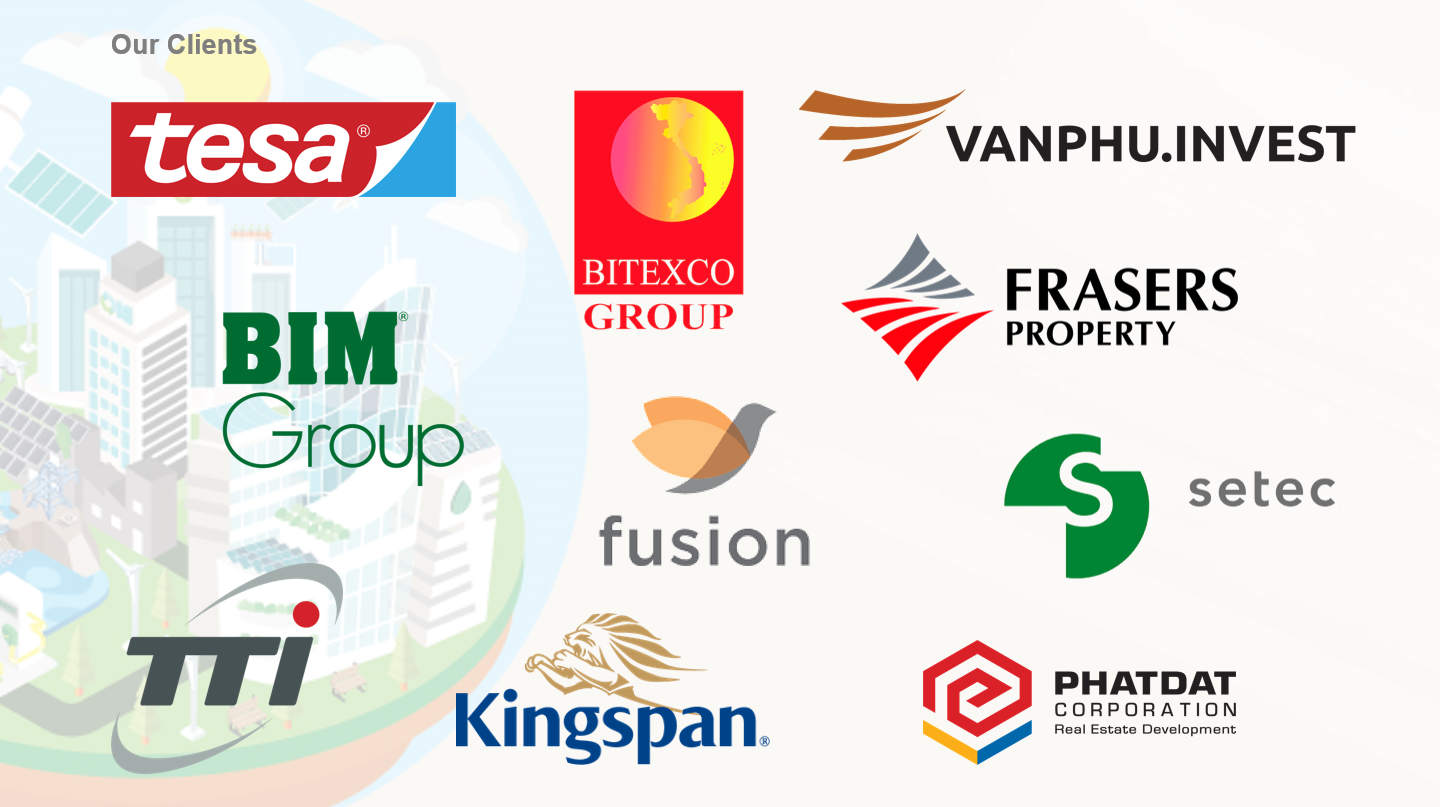 Make a transition to sustainable and smart
Smart choices are profitable, futureproof and contribute to the distinctiveness of your organization. Healthy and efficient buildings and environments lead to increased productivity and cost savings and result in minimal impact on the environment. Through our work, we help spot opportunities to transition towards more efficient and sustainable ways of working – then provide the expertise and tools to make it happen.